Professor Putricide
Hot off a fast clear up to the Professor we settled in for a pop quiz: how many times do we have to get Lyssia killed before he realizes the other melee are letting him die? Answer: A LOT. Fortunately he got a little more cautious before we ran out of soulstones and battle rezzes. The result: horde second Putricide kill.
In related news: WTF nerf Shiny, k?
Blood Princes
This fight was a rough one on our hunters - poor Slurpee got blueballed for over two hours before we realized what things to run towards and what things to run away from. Run into the fire...? Blasphemy!
Festergut
Folks turned the dps on high and made festergut look easy. Well, okay, not easy, more like exactly the right amount of damage.
Rotface
We faced some rot last week, much to everyone's disgust.

More to come soon!
Here it is...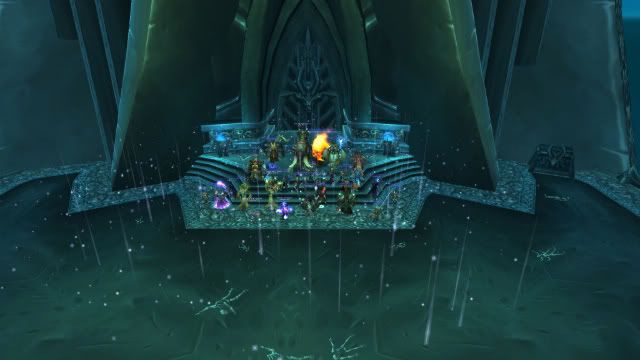 Weekday Crew just HAD to come in ICC on Monday to get the SS someone *cough* missed. Nice work to both raid crews on clearing available ICC content. WTB more.